The first day we were together in the library space at Mathaf we created basic LED circuits using Bare Conductive Paint, copper tape and conductive thread.
Basic LED Circuit
Thru this simple exercise everyone learned that copper tape is a fast, easy and forgiving electrical conduit. That conductive paint is fun and organic but takes time to dry before there is conductivity. And that conductive thread is pesky with its short circuits and constant attention to detail.
Most importantly we had a common vocabulary and comprehension of positive, negative, trace, anode, cathode, LEDs and coin cell batteries.
Copper Tape Electrical Circuit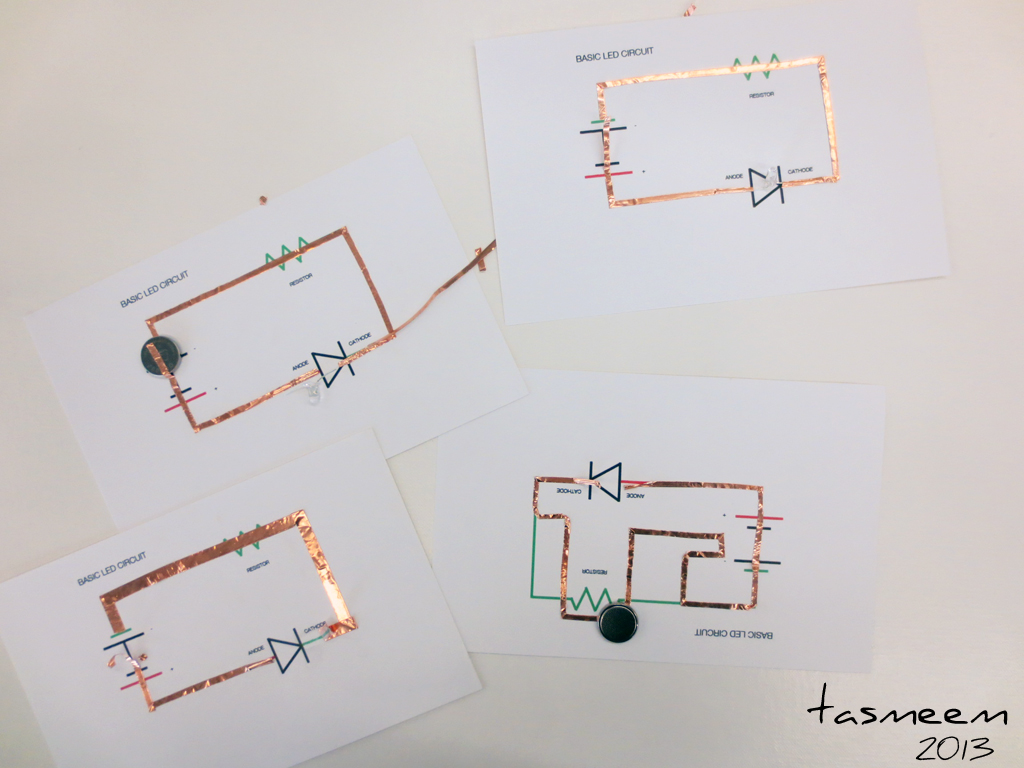 Using Bare Conductive Paint the hard circuitry became free flowing creativity and self expression.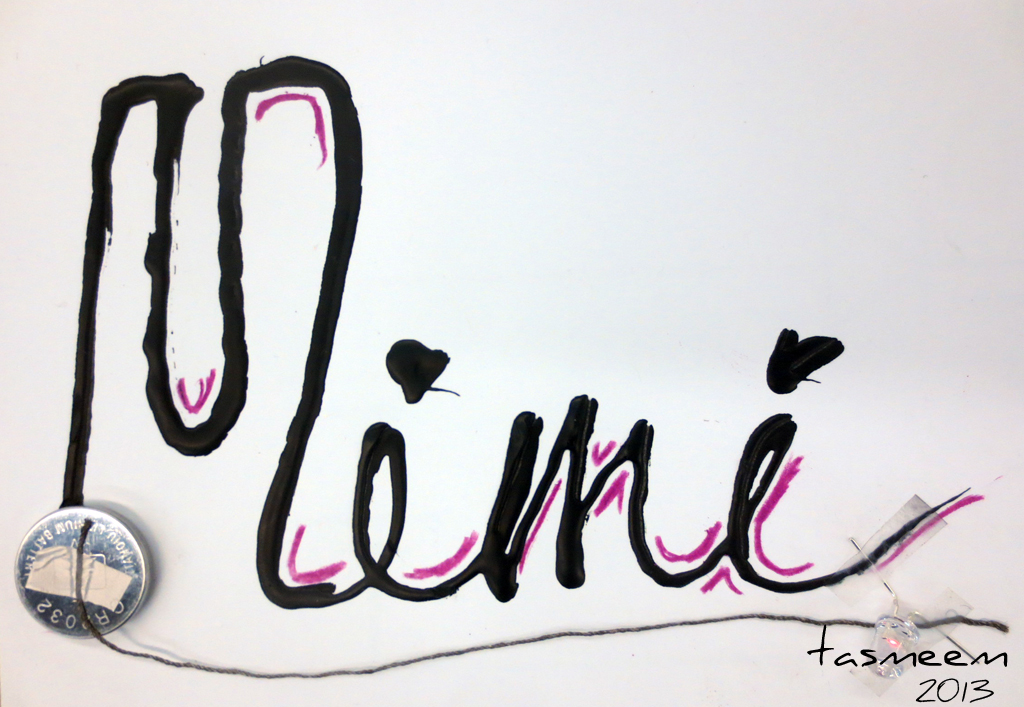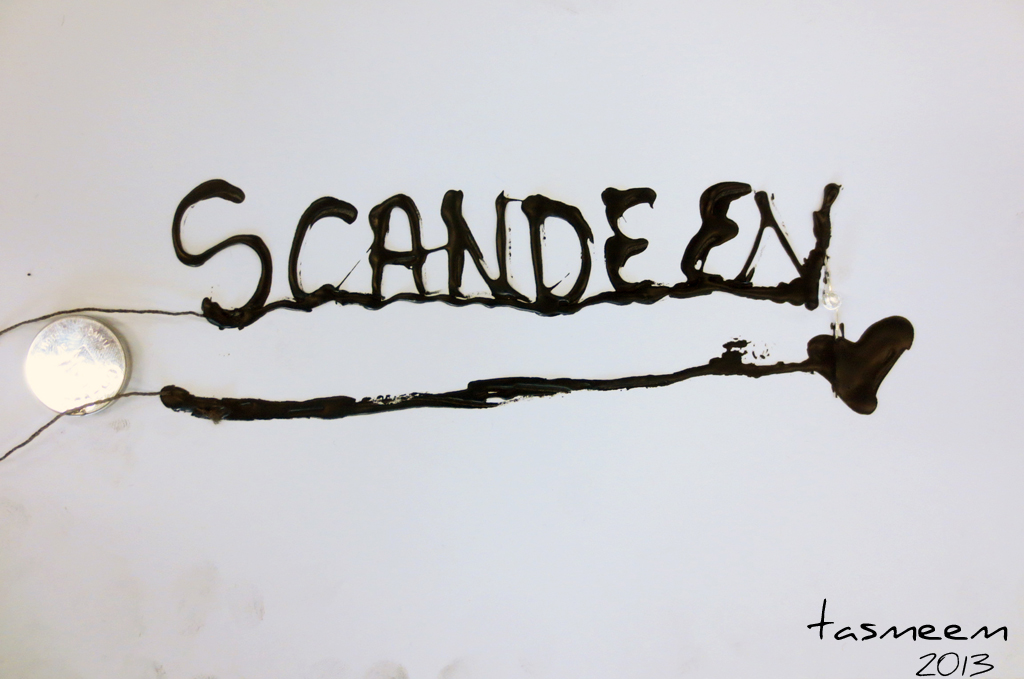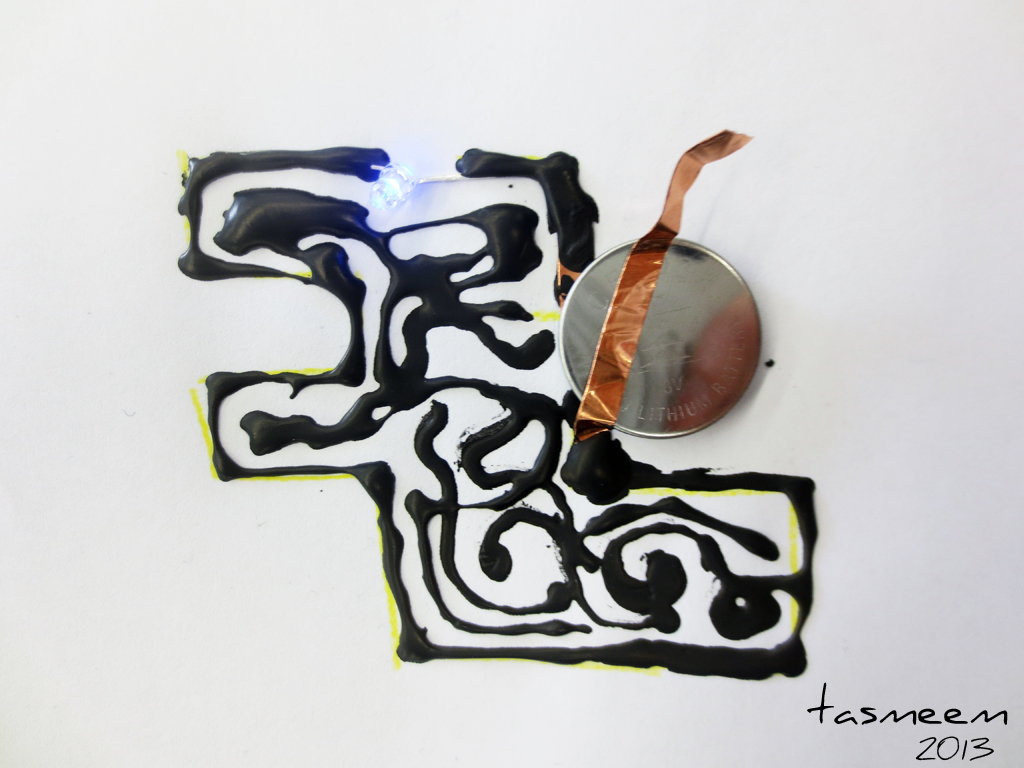 Sewing with Conductive Thread by _____________.
Innovation. Creation. Education.
from the eTextile and paper computing lab participants of Tasmeem Doha 2013.
Thank you Virginia Commonwealth University, Mathaf Museum, The Qatar Foundation for hosting this life changing workshop.